cage room
Located on the ground floor of Le Planteur, the room is ideal for business meeting or business lunch/dinner as well as for any private dinner, such as birthday or family/friends gatherings.
Capacity : From 2 to 12 people
Wine larder
This sophisticated and discreet room is the perfect place to impress your invitees. More than a dinner, the Wine Larder offers a real dinning experience in an elegant and original surrounding.
Capacity : From 2 to 8 people Reservation is subject to special conditions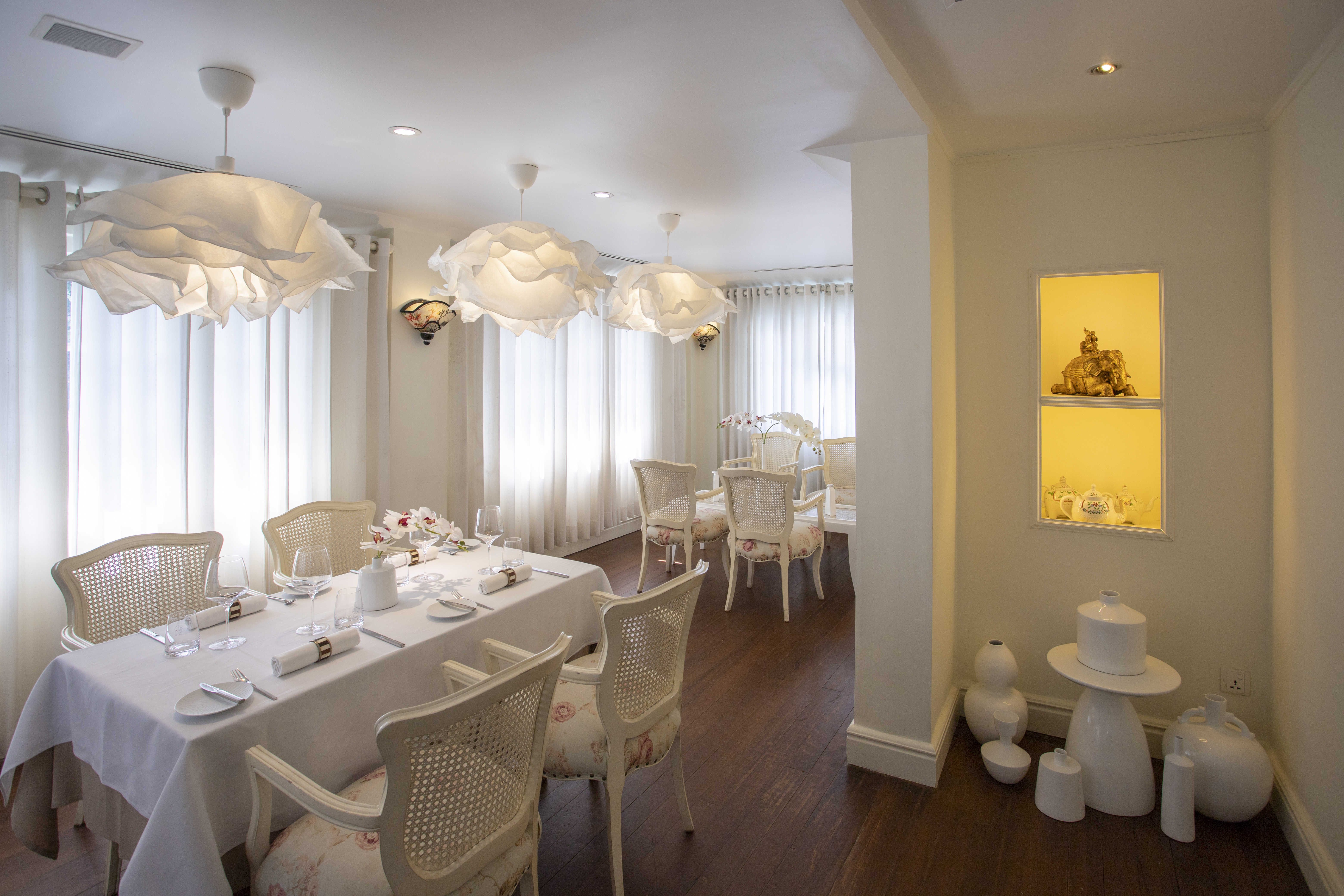 white room
Hidden on the first floor of Le Planteur, our secret White Room offers intimacy in spring decor. This is the perfect place for a romantic dinner, a birthday, a bridal shower, or baby shower.
Capacity: From 2 to 8 people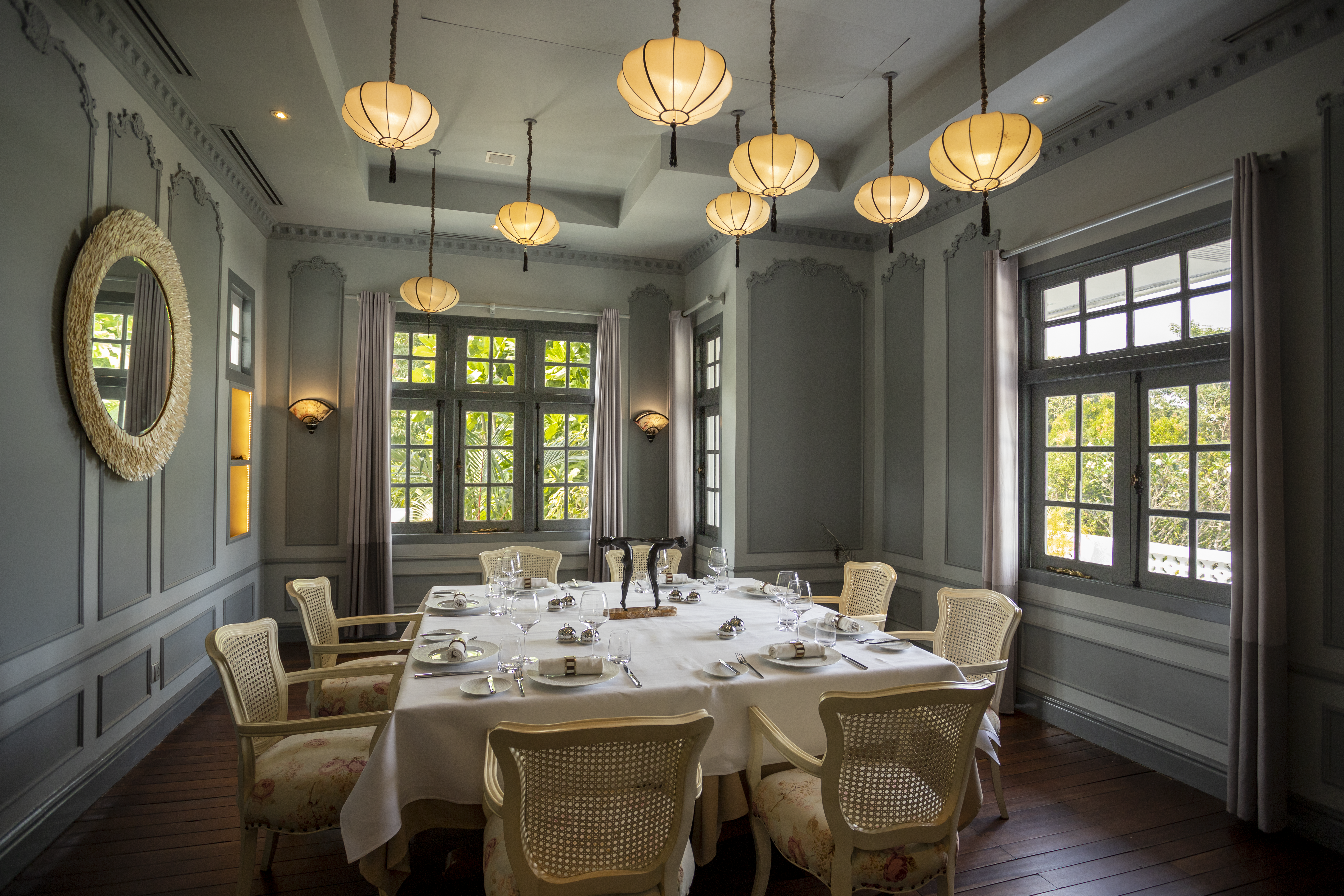 chinese pavillon
Located on the first floor of the house, this private room is very lightening and offer a nice view on the lake.
Capacity : From 4 to 12 people

lakeview gallery
Large and bright, the Lakeview Gallery has large windows with view on the garden and Inya lake and is ideal for groups. The room can fit large table (up 34 people) for warm and convivial dinner.
Capacity : From 10 to 40 people

Club room
The Club Room is located on the ground floor. Discreet and set apart, the room is perfectly set up for small business meeting or private dinner.
Capacity : From 2 to 14 people